Cow & Bull Sale - August 4, 2021
150 Tiger Stripe pairs, 4 year olds (Golden Certified), fathers are registered Herefords and the females are registered Brahma, calves weigh between 200 and 300 pounds, bred back to Charolais, Angus or Brangus bulls. FMI Skyler Moore 417-737-2615. VIEW VIDEO HERE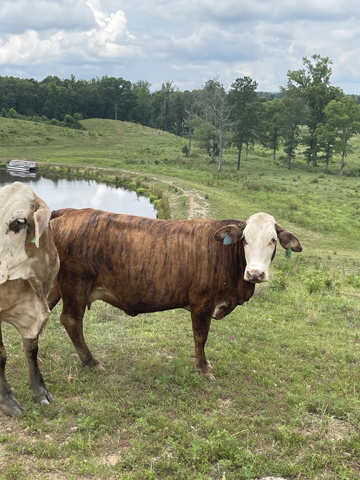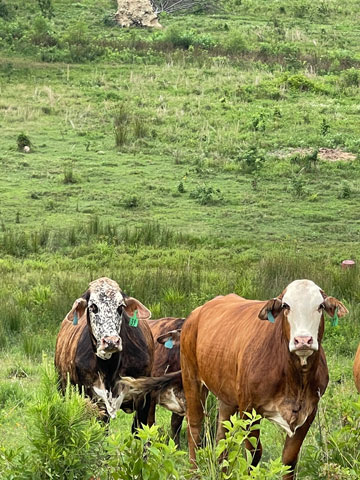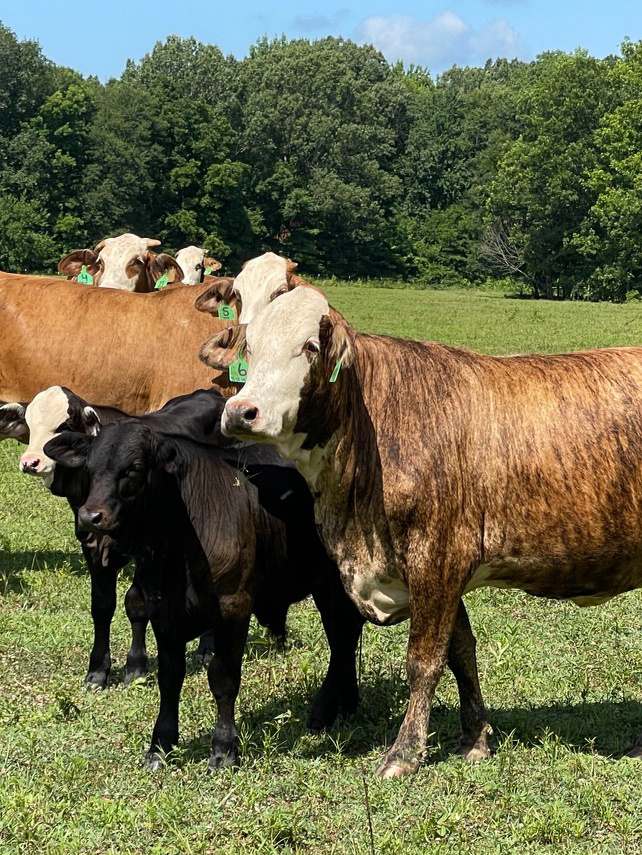 100 registered black Angus cows, very outstanding set of cows from Hawks Farms, several virgin heifers, mostly 2, 3, 4 and 5 year olds. Fall calvers start calving Sept 15th, 2021. AI bred to several great bulls - SAV Prosperity, SAV Rainfall, SAV Elation, SAV Emblem, SAV Werner War Party. FMI Jackie Moore 417-825-0948.
Anderson Ranch complete dispersal – 150 Black and BWF fall calving cows bred to Gardner Angus bulls, start calving Sept. 15th. 30 – 2nd calf heifers, 30 – 4-year-olds, balance 5-7 years. 200 black & black/whiteface spring pairs, 3 to 7 years old, calves are out of Gardner bulls, calves 3 to 4-month-old have been processed, cows are running back with Gardner bulls. FMI Bryon Haskins 417-850-4382. VIEW FALL CALVERS VIDEO HERE VIEW PAIRS VIDEO HERE
100 blacks and BWF cows 3-7 yr olds, all are bred to top quality registered Horned Hereford bulls to calve in the fall. FMI James Kennedy 337-274-7406.
25 fancy Angus cows, 3 to 4 years old, bred to Angus bulls, fall calvers. FMI Skyler Moore 417-737-2615. VIEW VIDEO HERE
20 black & BWF cows, 5 to SS with 17 calves by side, calves weigh 300 to 350 pounds, cows bred back to BWF bull, pairs will be 3-n-1 packages. FMI Sherman Brown 417-693-1701.
50 mixed cows, 6-8 years old, fall calvers, bred to Sim/Angus bulls. FMI Nick Flannigan 417-316-0048.
5 cows, blacks & reds, 4 year olds that were purchased as Show Me Select heifers. They are bred back to Sim Angus or Red Angus registered bulls, start calving in October, all are up to date on the vaccinations. FMI Mark Harmon 417-316-0101.